I thought I'd follow up my weekend posting with some pictures.
This is the sweatshirt DH brought me home from the race track. It's not the $55 one though. He found cheaper one's. ;-) It's ok because the $55 one was hooded and was probably kind of manly looking.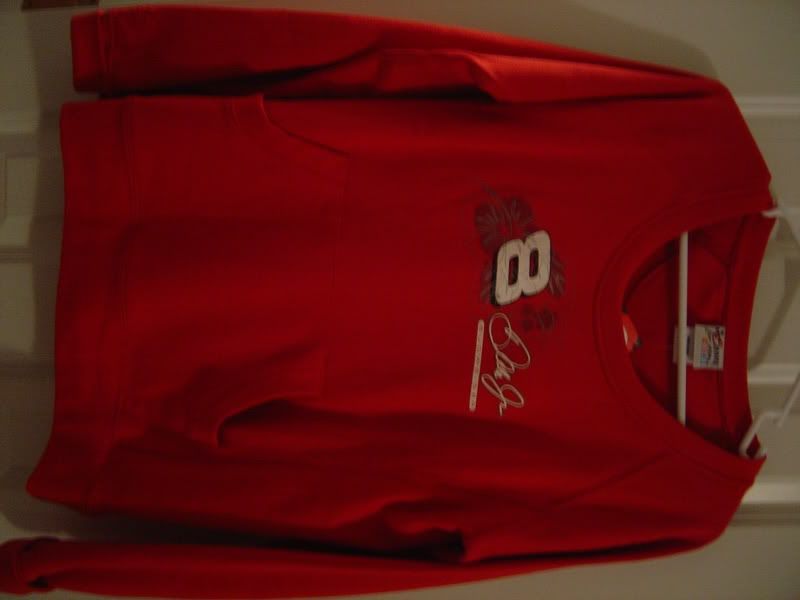 This is the t-shirt he brought home to DD.
I mentioned I had done some rubber stamping. Here are a few of my creations. This one I made for DD who is away at college. It's not my original idea. I copied it from somewhere.


This is an apron card I made for a swap. I joined a "shaped card" swap. The card could be anything as long as it was not square or rectangle.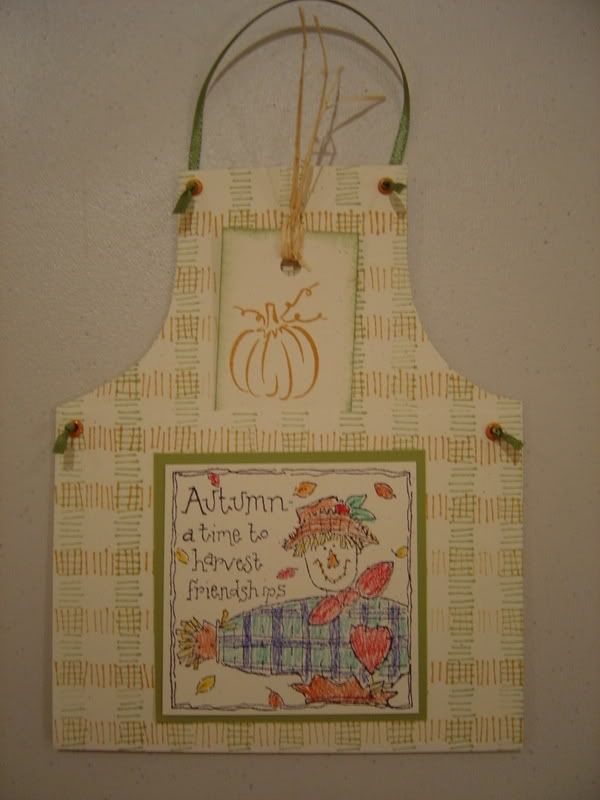 Jr didn't win the race, but he finished ahead of Tony and he made the points chase and Tony didn't!! Poor DH...maybe his guy will have better luck next year (evil laugh).
Thanks for the comments! Our boy made the chase Jodi! Sorry 'bout your guy Janice!! All in good fun! All Tony Stewart comments are direct pokes at my DH (who doesn't read my blog, or know I have a blog, or let alone even know what a blog is, LOL!). We've always had driver rivalry in our house. Way back to me a Davey Allison fan and he an Ernie Irvan fan. We had a brief period of pulling for the same guy when Ernie took over Davey's ride after Davey died. That ended when Ernie had to retire and we once again chose different drivers.